Doug Pierce
Highlands Ranch, Colorado
303-268-4700

Biography
Life is good in Colorado where we have lived since 1969. We have 2 adult married children who live away from Colorado and 3 grandsons who give us great pleasure. My wife, Dee, is retired from teaching 4th, 5th, and 6th grades. After college, we lived in California for 5 years before landing permanently in Denver. After an initial career with NCR Corp. for 7years, I resigned rather than take a move to Detroit, and have enjoyed my independent practice of residential real estate brokerage since 1972. I have served as a Director, Officer and President of Metro Brokers Inc., a network of 2000 Colorado independent real estate brokers.
I have completed my lifetime goal to climb to the summit of all 54 of the 14,000'+ mountain peaks in Colorado, and I also enjoy hiking, snow shoeing/skiing, domestic/foreign travel, bicycling, reading, our 3 grandsons, and our Shizhu dog. I am a member of the Colorado Mountain Club and a Conservation Committee volunteer. I am still vigorous and energetic and enjoy my work and consequently have no plans for retiring.
I attended the 25th class reunion in Penfield in 1985. At that time I learned that there were at least 6 members of our class residing in the Denver area including Cathy Shull, Jack Bishop, Joe Hays, Nancy Kretchman, Doug Kenyon and Yours Truly.
I wish all class members long life and happiness.

Editor's Note: This sure doesn't look like Kansas, Dorothy - or Detroit!
Photo: Mt. Yale, one of Colorado's 14,000 feet plus beauties



Photo: View from Mt. Yale's summit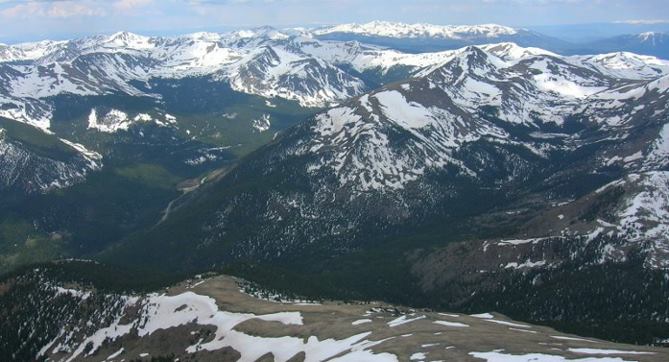 Photo: Bavarian Castle on the Rhine.